Pani-puri may be the only street food that is available across India and which all of them love. We have watched people thronging the pani-puri stalls. Waiting patiently for their turn and sometimes turning savage and having a brawl as you whose turn is it next . Do you remember the hardships that you had to have your favorite Pani-Puri. For All the Pani-Puri fans out there you have one more option now. There is a place that sells pani-puri ice creams now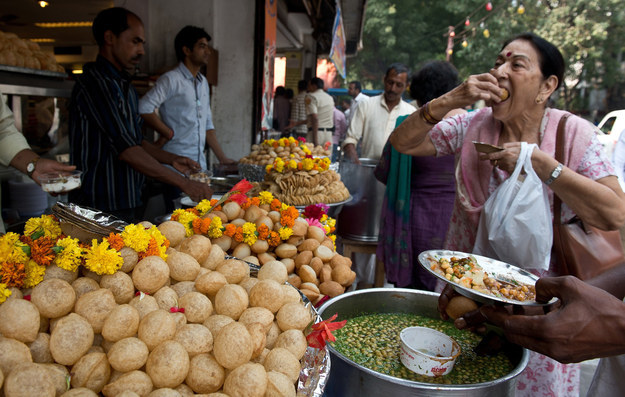 Ok , yes you read it right. On the day of inauguration Papa Cream, an ice cream parlour in Mumbai, introduced people to a unique but one of the most loved flavours of the country – pani-puri. The tangy in the snack blends with the sweetness of the ice cream in a way that no flavour of pani-puri is lost. Nowhat can we say?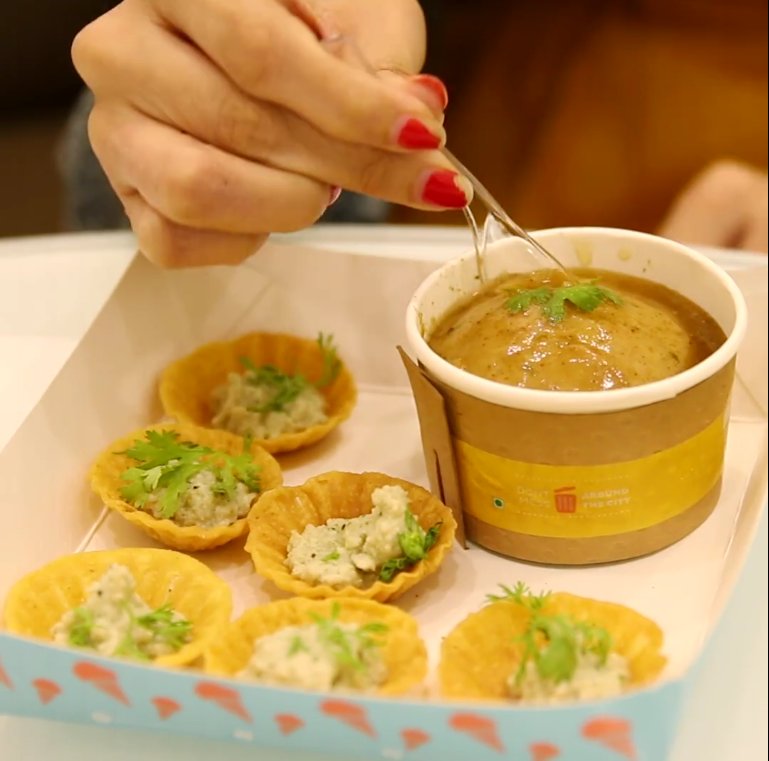 According to DNA, potato mousse is used in canapes to replace the filling, and the spicy water is stored in nitrogen – bringing down preparation time to five minutes once the order's placed. The founder of the place, Tanvi Choudhary says,
"Mumbai is famous for its street food. We wanted to make something different with the flavour of street food but can be served like an ice cream to our customers. We are getting good response too. Many people demand the paani-puri ice cream after looking at the menu"
This is not the only surprise that papa cream has. They also have Hummus Ice Cream !!! . The other things that they have are Salted Caramel ice-cream, Chocolate Ginger Brule, spicy guava, virgin moijto sorbet and many more unusual flavours to take your taste buds on an adventurous ride.  For those who think spoons are too boring, order a Thai sushi roll and dig in with chop sticks! And for the ones who know what exactly they want, they can customize their own ice- cream. Pick your ideal flavour and top it with your favourite toppings from the pool of variety available.
So All Mumbai guys . Just run over and have a Pani Puri . It will be great during this summer. And don't forget to tell us how it was using the comment section below