Instant messaging services like WhatsApp and Telegram are the lifeline of many people. We use it so extensively now that any issue with them will
paralyse some part of us. So What if we say that there are serious security issues in both these services that can let the hackers exploit your personal
data .
Check Point Software Technologies, a security firm stated on Wednesday that the security in Telegram and WhatsApp is being compromised. This bug has risked around 1.2 bn active monthly users on WhatsApp into a threat.
Reportedly, hackers can also access the personal information, chats, images, videos and everything once access is gained
Also Read : WhatsApp's New Security Feature that has to be enabled
The Bug was reported as early as March 7
According to Check Point Software Technologies, the bug has been already reported to WhatsApp and Telegram since March 7, but still pending to get patched.
More than a Billion users are at risk
One in every two people in most of the places of the world use WhatsApp, and if the hack is executed, then this will be the biggest data leak ever. People using these accounts also share their personal information like- bank details, password, etc.
So  hows does the hack work
To get the information what he wants, the hacker just needs to send the bug or infected image to the victim's WhatsApp account. Once the victim downloads the image, his/her WhatsApp account will get infected, and all personal data will be shared with the hacker on the other end.
Official post from the Checkpoint
"This vulnerability, if exploited, would have allowed attackers to completely take over users' accounts on any browser, and access victims' personal and group conversations, photos, videos and other shared files, contact lists, and more," Oded Vanunu's blog post (head of Check Point Software).
How Encryption Becomes the Downfall
Encryption was introduced in telegram and then in whatsapp to make the messages much more secure. But in this case the hackers are utilizing this as a vulnerability. Since the encryption the data that is sent between the users is  only accessible to the sender and the receiver . So if the hacker sends any information and he gets access the developers and the WhatsApp doesnt know this and can't do anything
What can you do to make your account safe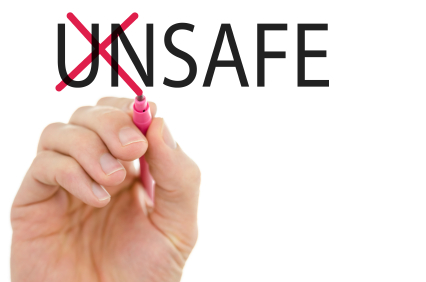 Here are some tips:
1. Don't download any file shared by an unknown number.
2. On receiving any WhatsApp text from an unknown person, make sure it is someone you know.
3. Don't click on random links over WhatsApp or anything.
4. Never share your profile picture or status with the public. Always keep your privacy.
5. Enable passcode pin on WhatsApp; there is an option in the new variant of WhatsApp which allows the user to maintain a passcode. In case the user's account gets activated on any other device, the user will need to enter the passcode and only then the user will be able to access his/her account.
6. Don't share your number with unknown people.