Virali Modi , now in her mid-20s is just like any other woman of her age. She wants to live her life to the fullest and try for it every day. Only challenge she has is that she was paralysed at the age of 13. But she still live her life to the fullest but this callous world hasn't been quite as cooperative or empathetic.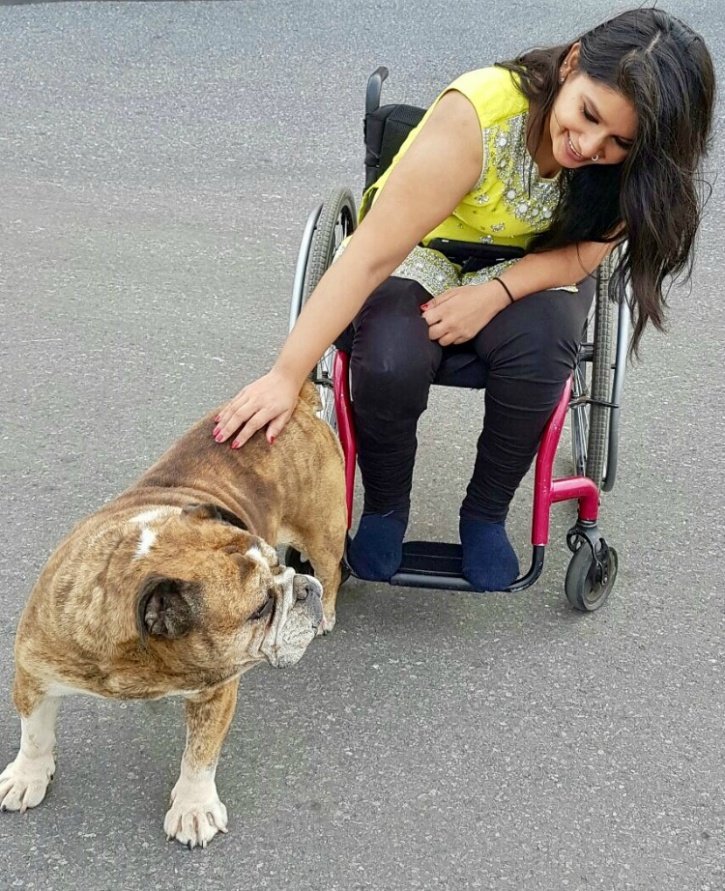 In the six years between 2008 and 2014, Virali has been groped thrice by porters who were supposed to 'help' her board the train. The first time this happened, she was 17 years old and had no idea how to react to such a distressing incident. According to a report in The Indian Express, she said, "One guy held me between my legs, from underneath my knees, while the other went inside the train and grabbed me by placing his hands underneath my armpits. While he was doing that, he put his hands on my breasts. Initially, I thought it was unintentional, something that could have happened by mistake, but his hands felt me up repeatedly till the time I was put on my seat." Despite feeling humiliated and uncomfortable, she felt helpless.
"Everybody was staring at me, but no one said a word. At that time, I didn't say anything to the coolie either because I was scared that he'd drop me."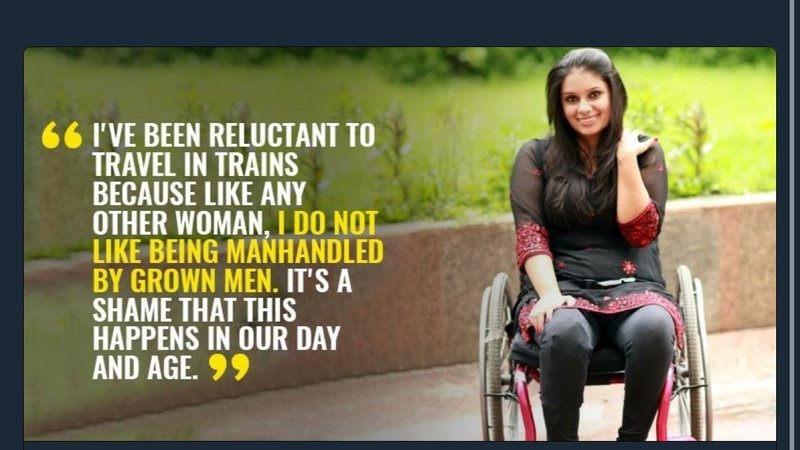 source :Vagabomb.
Following this, the model, activist, aspiring Bollywood actor, and former Miss Wheelchair India runner-up decided to take matters into her own hands, petitioning the government to make changes in the system. She wrote an open letter to PM Modi , before the budget was announced, and also started a Change.org petition demanding the following changes:
Accessible bathrooms with proper space inside the bathroom, clean and higher toilets, low sinks so we can easily wash our hands.
Accessible coaches for the disabled in all trains, ideally one for each class. Enough space between berths so it is easy to fit a standard size wheelchair between the berths and we can shift onto our seats when needed.
Curtains around the berths for when we need to change. Often, I've needed to change my clothes and the berths are too small for me to roll around to change my clothes, as well as no privacy.
Proper infrastructure to cross railroads, if needed, to change platforms.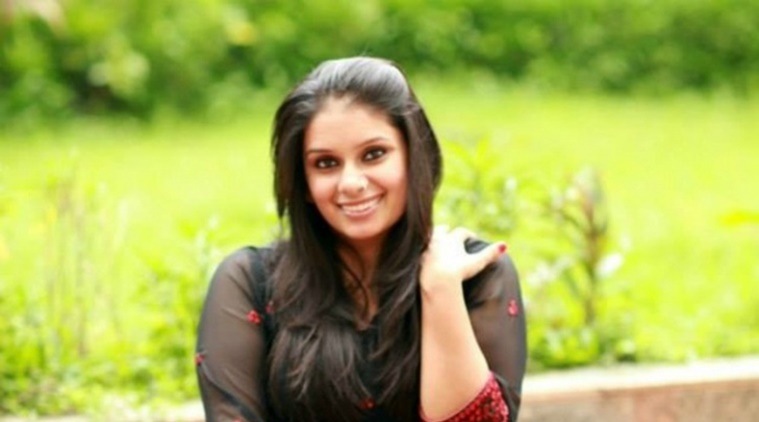 source : facebook
Despite the passing of the Disability Rights Bill, Virali and thousands like her is tired of being harassed and taken advantage of because of the insensitive general public, which not only does not helped handicapped people, but goes on to exploit their condition.  We at chikbuk fully support her cause and as our readers also to support it and share this post so that it reaches maximum number of people