Can you think of Butter Chicken without Chicken. Something like that is cooking in Facebook.A group of shareholders of leading social network Facebook have filed a proposal to remove CEO and founder Mark Zuckerberg from the company's board of director, reported Venture Beat.
The proposal submitted by the shareholders who are a part of the corporate power damper group SumOfUS says that there is a need for independent Chairman of Facebook's board. 
The reports says almost 333,000 people filed a petition seeking to remove Zuckerberg as chairperson of the board of directors. However, only 1,500 of 333,000 are actual shareholders.
Look at the  copy of the proposal: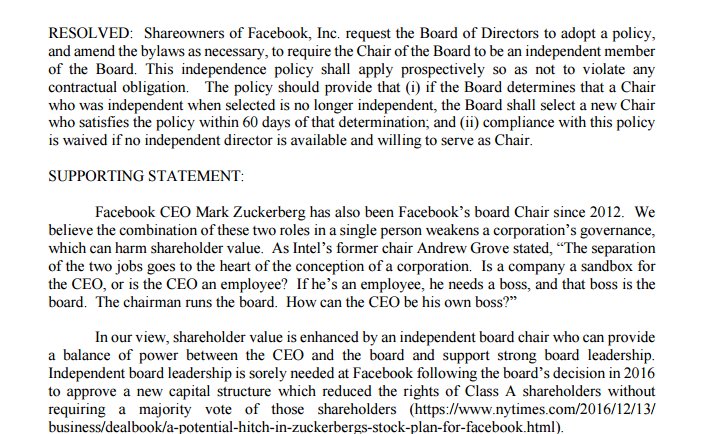 Shareholders also  further say that the new independent chairman's appointment would be "particularly constructive" in the times when Facebook is being accused of behaving as a promotional platform for fake news, hate speech, and other scenarios.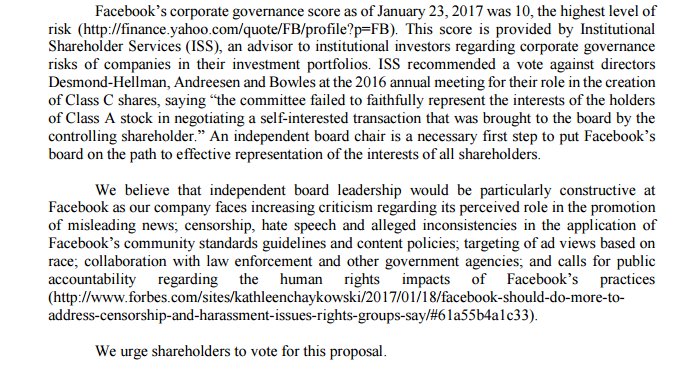 Zuckerberg has been acting as both the CEO and the board chairman at Facebook since 2012 and owns a vast portion of Facebook's shares. So this proposal is unlikely to have any impact on Facebook's decision-making process.
Facebook declined to comment on the proposal, but it's likely to issue a statement when it files a proxy filing in April, as is per standard practice with shareholder proposals.
Having someone be both the CEO and chairperson isn't a unique situation for companies, as Tesla, Bank of America, the Walt Disney Company, IBM, Amazon, Netflix, and Salesforce all have one person sitting in both roles. So it also looks the demand to be some what lame . Now What will come out of this is now known. But sit tight . You will be the first one to know as soon as we have any information